Back to Events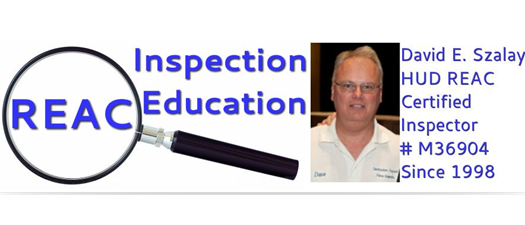 REAC: How to prepare for inspections
Presented by David Szalay
Tuesday, June 7, 2022
at
8:30 AM (EDT)
to Wednesday, June 8, 2022 at 12:10 PM (EDT)
Day 1: 7265 Kenwood Rd, Cincinnati, OH 45236 Day 2: 4700 Beechwood Rd, Cincinnati, OH 45244
Event Details
Overview of Purpose and Objectives:
Real Estate Assessment Center's (REAC) Mission/Public Housing Assessment System (PHAS)
HUD Physical Assessment Subsystem (PASS)
UPDATE OVERVIEW
"NSPIRE" National Standards for Physical Inspection of Real Estate
Uniform Physical Condition Standards (UPCS) Definitions
Site • Building Exterior • Systems • Common Areas • Units • Health and Safety
Pre-Inspection Overview
NIS Non-Industry Standard Repairs • Inspection Preparation
Post-Inspection
Technical Review / Appeals • Summary
Mock Inspection
David Szalay, a REAC Certified UPCS Inspector, has conducted over *1,500 HUD Uniform Physical Condition Standards (UPCS) REAC inspections for Building Inspection Service (BISCO). David conducted one of the very first contracted REAC inspections back in 1998. With his expertise and attention to detail, he helped identify problems with the protocol to make the inspections more fair and objective for all. We found him to be an extremely reliable business partner, and a great asset to our organization! Inspector Szalay is based in North East Ohio and has traveled throughout the United States from the East coast to the west coast including Puerto Rico and Hawaii conducting Inspections.
For More Information: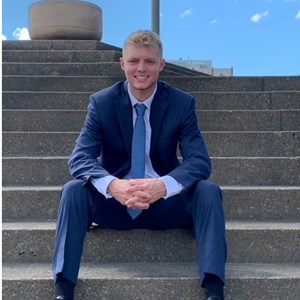 James Combs
The first day will be a full day of class instruction. Lunch will be provided on the first day!
8:30 AM - 4:30 PM, Tueday, June 7th
Kenwood Executive Center | 7265 Kenwood Rd, Cincinnati, OH 45236
.
9 AM - 12:10 PM, Wednesday, June 8th
Beechwood Villa Apartments | 4700 Beechwood Rd, Cincinnati, OH 45244