Back to Events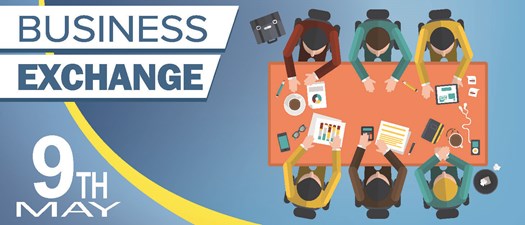 2023 GCNKAA Business Exchange
Tuesday, May 9, 2023
Event Details
HOW IT WORKS
FOR OUR ASSOCIATE MEMBERS: Similar to Speed Networking, this IN-PERSON Business Exchange offers you the opportunity to meet one-on-one in 5-minute intervals with key decision makers from several of the participating property owner and management companies.
The first 10 to 15 rotations will be pre-scheduled meetings with companies with whom you have requested to meet. We are excited to share that once again participating property management companies have the ability to rank up to 10 products and services they are looking to invest in during the upcoming year. We will then match your selections with their selections to provide all of our participants with more valuable meetings. After the initial 10 to 15 rotations, you may randomly move around the floor as you see best for your business goals. Depending on the total number of primary companies participating and the total number of associate members registered, you may - or may not - have to wait a few rotations between meetings.
An event booklet will also be provided to all participants with detailed and highly beneficial information on all of our participating companies. As an associate member, you may either submit a full color, half page ad to include or send a brief paragraph about your company. See more details under Important Deadlines below.
FOR OUR PROPERTY OWNERS AND MANAGEMENT COMPANIES: This is your opportunity to conduct multiple meetings with multiple vendors in one morning, allowing you to easily expand your network of suppliers. Once you register to participate, you will receive an Information Statement Form complete with an A-to-Z listing of the products and services our associate members provide to the multifamily housing industry. Simply complete the information and select the top 10 to 15 products or services you are looking to invest in for 2023 and 2024 and submit to michele@gcnkaa.org. We will then schedule meetings with companies that provide the products and services you are most interested in.
IMPORTANT DEADLINES
April 11: Registration ends for Property Owners and Management Companies.
April 11: Early Bird registration ends for Associate Members.
April 17: Deadline to register for this event AND have your company information included in the event booklet.
April 17: Deadline to submit either one 1/2 page ad (7.5" wide x 4.8" tall) OR a brief paragraph about your products or services, including contact information and website. This will be used in the event booklet distributed to all pre-registered attendees prior to the event. Ads should be press-quality pdf or high resolution jpg files sized correctly. Ad OR paragraph should be emailed directly to michele@gcnkaa.org.
April 18: GCNKAA to email Meeting Request Form to Associate Members
April 21: Deadline to return your Meeting Request Form (will be sent April 18).
May 5: Meeting Schedule and Event Booklet emailed to all attendees
PARTICIPATING PROPERTY OWNERS AND MANAGEMENT COMPANIES (TO DATE)
BRG APARTMENTS
Mike Markus, Director of Maintenance
Cass Hopkins, Vice President of Operations
Nichole Wiley, Portfolio Manager
CASTO
Megan Yanulaitis, Property Manager
Alexis McKenzie, Property Manager
Katie Wilburn, Property Manager
CIG COMMUNITIES
Lloyd Cobble, Senior Vice President
Ellen Crabtree, Regional Director
CMC PROPERTIES
Kelley Geerkin, Regional Manager
Hauna Somerville, Regional Manager
CMHA
Ashley Clericus, Procurement Assistant Director

DENIZEN MANAGEMENT
Oksana Luk, President of Property Management
Crystal Rainwater, Regional Manager
FATH PROPERTIES
Jordann Morgan, Senior Regional Manager
Corey Peterson, Regional Manager
Sarah Brewer, Community Manager
Brent Neiger, Maintenance Director
Jen Johnson, Director of Marketing
GASLIGHT PROPERTY MANAGEMENT
Gidget McMeekin, Vice President
Brandon Hering, Capital Improvement Manager
HILLS PROPERTIES
Justin Seger, Vice President, Residential Properties
Scott Springer, Director of Maintenance & Facilities
Sarah Hahn, Regional Manager
Sara Hendricks, Portfolio Manager
Reginna Bray, Regional Manager
Randy Imholt, Project Manager
LEGACY MANAGEMENT
Brian Fullenkamp, Owner
Scarlett Dailey, Regional Portfolio Director
NAP CINCINNATI
Maggie Hobbs, Portfolio Manager
Michelle Bleier, Property Manager
O&C PROPERTIES
Osford Ogis, Owner
OBERER MANAGEMENT SERVICES
Rusty Lykes, Vice President of Property Management
Jacques Brose, Director of Maintenance
Barbara Hargraves, Regional Manager
John Sennet, Regional Manager
Lisa Sharritts, Regional Manager
PLK COMMUNITIES
Megan Lawhon, Chief Operating Officer
Melinda Howard, Director of Training & Development
Chad Bernhardt, Director of Maintenance
Matt Weiss, Chief Development and Asset Management Officer
Maria Lashells, Director of Marketing & Brand Management
Paula Dent, Director of Operations
ROOKWOOD PROPERTIES
Abbie Huffman, Director of Multifamily Operations
Chrissie Valdini, Development and Project Manager
SUNDANCE PROPERTY MANAGEMENT
Drew Greber, Senior Regional Manager
Candace Woodworth, Regional Manager
Sara Henegar, Regional Manager
Julie Cunningham, District Manager
Jennifer Holp, VP of Operations
TOWNE PROPERTIES
Tony Collins, Director of Asset Services
Erick Grossl, Regional Vice President
Jud Oscherwitz, Regional Vice President
UPTOWN RENTAL PROPERTIES
Craig Coffman, Chief Financial Officer
Ryan Shae, Regional Manager
Ryan Jett, Facilities and Operations Manager
Greg Proffitt, Regional Manager
VENTURE COMMUNITIES
Taylor Bartoe, Regional Manager
Mark McCracken, Project Manager
Brandi Henderson, District Manager
Dave Chasteen, Maintenance Coordinator
Jake Wolfer, Construction Manager
VILLAGE GREEN MANAGEMENT
Melissa Joy, Senior Vice President
Josh Brierly, Assistant Regional Facilities Director
Shaun Gilb, Senior Vice President