Membership Information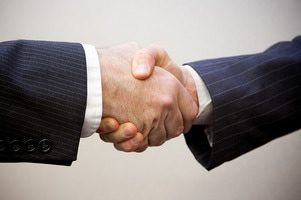 The Greater Cincinnati Northern Kentucky Apartment Association (GCNKAA) is a non-profit trade association representing multi-family owners, managers and developers, as well as companies who supply a product and/or service in the Greater Cincinnati and Northern Kentucky area. The Association serves the multi-family housing industry by providing Legislative Services, Education Courses and Networking Opportunities. Through our strong connection with the Ohio and Kentucky Apartment Associations and the National Apartment Association, GCNKAA members are represented on the local, state and national levels. GCNKAA represents over 400 members made up of Primary and Associate Members. Our members are bound by a Code of Ethics and Code of Regulations to ensure proper business practices within the association.

No individual owners or managers by themselves, regardless of size of operation or location, could afford to spend the time or funds necessary to undertake the services which are offered by the Greater Cincinnati Northern Kentucky Apartment Association. You have the benefit of a competent group of officers and staff, experienced and familiar with the legislative procedures and methods by which to mobilize resources and talent. Equally important is your active involvement as a member, giving you a voice in the development of programs advancing the interests of your business.
Associate Member
Any company that supports the industry by providing a product or service to the membership.
Benefits:
APARTMENT ADVANTAGE ADVERTISING: You can advertise in our monthly newsletter. This magazine has a circulation of 1,000 plus people. It is emailed to all our members and associations across the country as well as local politicians.
MEMBERSHIP DIRECTORY ADVERTISING: In addition to simply being listed in the annual directory, you may also purchase ad space to deliver your message.
WEBSITE ADVERTISING: www.gcnkaa.org. Keep in touch with your customers 24/7. All ads include a link to your website, information page or email.
TRADE SHOW & EXPO: Every year the Association offers you the opportunity to showcase your products and services to over 1000 potential customers that attend our annual trade show. Educational seminars are also offered throughout the day.
TABLETOP DISPLAYS: You have the opportunity to display your product and services at one of our monthly General Membership Meetings.
ASSOCIATE SPOTLIGHT: Offers the Associate members to present a 1/2 page article in the newsletter to explain their product and services to the membership of the Association.
MAILING LABELS: For a small fee, membership labels are available for you to mail a special flier to the membership.
SPONSORSHIPS: Throughout the year, you may have the opportunity to sponsor a program or an event in the association. Don't overlook these chances to reach more people and gain attention.
Join as Associate Member