Back to Events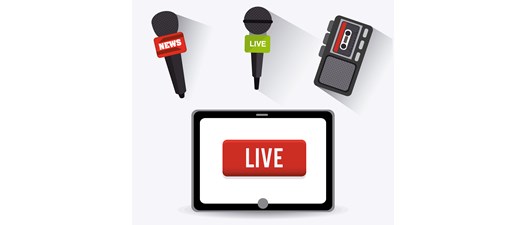 Media Relations & Crisis Training
Presented by Pat Crowley & Charles Tassel
Wednesday, July 19, 2023
Event Details
There has never been a greater need for professionals to learn about the media and crisis management than right now!
We live in an era of omnipresent social media platforms, 24/7 news cycles, public desire for instant access to information and smartphone ownership by every citizen, tenant, employee, and owner across the spectrum.
This course is designed to provide assistance to GCNKAA members in dealing with today's hyper-connected world through media and public relations, communication strategies, and crisis management.
Topics that will be covered include:
Developing, implementing and crafting a crisis management strategy, including the importance of effectively handling the first few moments of a crisis as facts continue to develop
Media relations, including engaging reporters and understanding what journalists want and need while working on breaking stories
What to say -- and not say -- to a reporter.
Learning to use social media as an effective tool to engage and inform the public, but also how it can create problems if not monitored and handled in a professional manner.
Examples of the effectively use of media/crisis management strategies --- and those that have not.
How to handle the news media during developing situations.
This course is worth 2 CEC's
Meet your instructors!
Pat Crowley
Pat is the VP of Governmental Affairs for the GCNKAA. He is a partner of the association with Strategic Advisers LLC, a public relations firm that has managed dozens of crisis media situations including for GCNKAA members. Pat is also a former reporter and has operated in the media space for 2 decades.
Charles Tassell
Charles is the COO for National REIA, where he focuses on Government Affairs. He consults for regional and local organizations and developers. He has been working on public policies for the past 25+ years, and has advised policy development for dozens of states, counties, and municipalities, including authoring several pieces of legislation. He serves on several state, regional and national boards.
Charles has served as an elected Council Member in the city of Deer Park, Ohio where he served for 8 years. He is also serves on the board of Maximum Freedom Inc., and is an Elder at Pleasant Ridge Baptist Church. Charles founded the non-profit Street Rescue in 2015 to reduce gun violence and has founded the Tassell Foundation for Civic Engagement which gives scholarships to politically active local High School students. Charles is also the Managing Member in a real estate development group owning multi-family and retail businesses.