Back to Events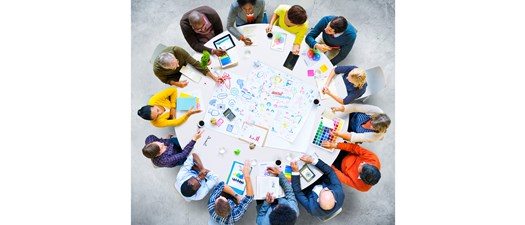 Humanity is an Amenity
Presented by Marci French
Wednesday, April 26, 2023
Event Details
Synopsis:

Do you want to be an inclusive leader? Do you allow your employees to bring their ENTIRE human into the workplace or do you ask them to leave a fraction of themselves back at home? Each day, employees are negotiating with themselves to get up and go into the workplace. Sometimes, at the cost of their authenticity or even their mental health. Discover how "whole" humans are an untapped amenity to increasing your NOI!
Learning Objectives:
Identify your "partial" humans
Create safe space for the humans you interact with to show up "whole"
Decide if authentic employees actually translate into financial success
Convience your boss!
"Research shows that diverse work groups produce more cognitive processing and more exchange of information. Diversity brings in new ideas and experiences, and people can learn from each other. Bringing in different ideas and perspectives leads to better problem-solving. Working in diverse teams opens dialogue and promotes creativity.
When we meet and live and work with people who are different, we are more likely to be exposed to new ideas and new ways of thinking. Mixing with people of different backgrounds and life experiences brings us to question why we are doing things the way we do. It forces a questioning of values and beliefs."
The course is worth 2 CEC's
Meet your instructor!
Marci French
Marci French is a VP of Asset Management and a member of the NAAEI Senior Faculty. With over 25 years of multifamily and leadership experience, Marci continues to lead, coach, and mentor team members to be the best version of themselves.
Marci has earned her Certified Apartment Manager (CAM) and Certified Apartment Portfolio Supervisor (CAPS) designations from the National Apartment Association (NAA). She also enjoys giving back to the local associations instructing industry designations, leadership classes, and facilitating DE&I conversations. Marci holds a certificate in Diversity, Equity and Inclusion in the Workplace from the University of South Florida and is a graduate of the NAA Leadership Lyceum. Marci serves as a member of the NAAEI Curriculum Development / Program Administration Committee and previously served as Chair for NAA's Diversity, Equity, and Inclusion Committee.