Back to Events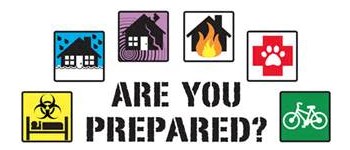 Disaster Preparedness
Presented by Dan Pike, Bob Kohlman, & Charles Tassell
Thursday, December 1, 2022
Event Details
How do you respond to crisis?
Do you respond well or do you respond poorly? Maybe you are unsure because you haven't been faced with a crisis. This course has been specifically crafted to help atttendees be the prior. You'll get a diverse instructions from multiple angles; property management, emergency servies, insurrance, and more!
No one wants to think that something bad might happen to them and sure, you could bank on the idea that you can call someone and ask them what to do if something bad did happen. The seconds, minutes, or hours spent trying to figure out what to do could make a big differnece when there is a fire, shooting, or other emergency.
Class Agenda:
1.Introduction and Event Objectives
Event background and goals.
2.What is a "Disaster" and who is affected?
Define "Disaster" and identify key stakeholders in any given event.
3.Before the Storm!
Plan and prepare prior to the event for best result.
4.Crisis Management
Execute plan with meaningful, purpose drive response to limit damage.
5.Disaster Recovery
Restore operations to pre-event capacity and improve plan to address future events.
6.Questions?
Donuts and coffee will be provided in the morning!
When crisis comes, the prepared become heroes, the unprepared become zeros.
Learn what you need to do to protect yourself, others, and the asset that you are managing.
This course is worth 3 CEC's. If you need documentiation, please reach out to james@gcnkaa.org for your certificate!