Back to Events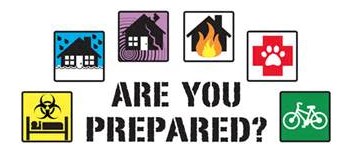 Disaster Preparedness - 2023
Presented by Dan Pike, Bob Kohlman, & Charles Tassell
Friday, December 8, 2023
Event Details
How do you respond to crisis?
Do you respond well or do you respond poorly? This course has been specifically crafted to help attendees be the prior. You'll get diverse instruction from multiple angles; property management, emergency services, insurance, and more! Learn what you need to do to protect yourself, others, and the asset that you are managing.
No one wants to think that something bad might happen to them. You could bank on the idea that you can call someone and ask them what to do if something bad happens and hope that the time lost it's catastrophic....or you can be the one that is prepared and steps up when disaster strikes saving money, resources, and most importantly lives.
Course Outline
1.Introduction and Event Objectives
Event background and goals.
2.What is a "Disaster" and who is affected?
Define "Disaster" and identify key stakeholders in any given event.
3.Before the Storm!
Plan and prepare prior to the event for best result.
4.Crisis Management
Execute plan with meaningful, purpose drive response to limit damage.
5.Disaster Recovery
Restore operations to pre-event capacity and improve plan to address future events.
6.Questions?
Jacquie Corwin
Property Manager
Four Seasons-Legacy Management
Josh Hampton
Arlington Properties
Julie Timmons
Community Manager
Arlington Properties
This course is worth 3 CEC's
Donuts and coffee will be provided in the morning!
---
Meet your instructors and special guest speakers!
---
Charles Tassell
Charles is the COO for National REIA, where he focuses on Government Affairs. He consults for regional and local organizations and developers. He has been working on public policies for the past 25+ years, and has advised policy development for dozens of states, counties, and municipalities, including authoring several pieces of legislation. He serves on several state, regional and national boards.
Dan Pike
Dan is the Vice President of the Cincinnati branch of AssuredPartners. AssuredPartners is one of the fastest growing insurance brokers in the U.S. and are proud to be part of the Greater Cincinnati area helping our clients manage their risk by developing an insurance and risk management programs tailored for their unique needs
Bob Kholman
Bob Kohlman has over 30 years of experience in every aspect of property management. Starting his career working on-site and has held many different positions in property operations, land acquisition and development, new construction and executive level management as VP of Operations.
Special Guest Speakers
We our honored to have guest speakers from the Cincinnati Fire Department! The mission of the Cincinnati Fire Department is to protect lives and property, and to minimize the suffering of its customers during emergencies. The GCNKAA strives to have as efficient collaboration as possible with all of our public servants. Without their support we could not do what we do in providing housing for our residents!