Back to Events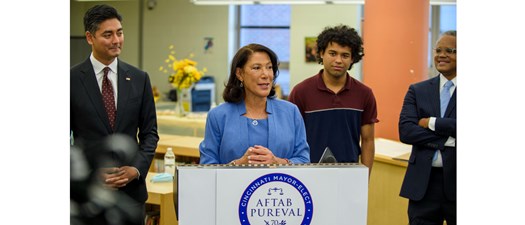 Independent Rental Owners (IRO) Forum Meeting - May '23
Topic: Affordable & Workforce Housing
Thursday, May 11, 2023
Event Details
"Affordable and Workforce Housing with Vice Mayor Kearney!"
Join us for dinner, networking and discussion with Cincinnati Vice Mayor Kearney!
We will be discussing important questions about the future of housing in Cincinnati and beyond.
How does the city define Affordable and Workforce Housing?
What is the current demand for affordable and workforce housing in the city?
How can private landlords help?
What is the city doing to incentivize private landlords to participate in affordable housing or section 8?
Legislative updates that affect the local rental housing industry
Pre-register your questions or concerns to james@gcnkaa.org so they can be addressed in our discussion!
Save the date(s)! Future IRO meeting dates:
September 14, 2023
November 16, 2023
January 18, 2024
March 21, 2024
May 16 2024
*Drinks & dinner will be provided for all attendees*
Registration is Free! Due to a preorder of food, please register by Thursday, May 4.
Vice Mayor Kearney
Jan-Michele was born in Cincinnati and is a proud graduate of Cincinnati Public Schools: Rockdale Elementary School and Walnut Hills High School. She graduated cum laude from Dartmouth College in Hanover, New Hampshire. While at Dartmouth, she attended an exchange program at an HBCU, her father's alma mater, Talladega College in Talladega, Alabama. She earned a masters degree in counseling and consulting psychology from Harvard University Graduate School of Education and a juris doctorate from Harvard Law School. She was in the class with her friend, President Barack Obama. She was elected first class marshal of her law school class and gave the commencement speech at graduation.
Jan-Michele practiced law with the firm of Taft, Stettinius and Hollister LLP, then branched out into a solo law career when she helped to start the multimedia publishing company, KGL Media Group, Inc. dba Sesh Communications. Sesh owns the award-winning Cincinnati Herald, The Northern Kentucky Herald, The Dayton Defender, seshPRIME Magazine, and PIX (News in Pictures), and hosts the popular annual Daddy-Daughter Dinner Dance, the BRIGHT Awards for 18-30 year olds, and the Nefertiti Awards for outstanding women. Jan-Michele initiated free community workshops in Cincinnati and Dayton, in collaboration with other institutions, to promote homeownership ("Owning It!") and small business growth ("Growing It!").
Jan-Michele was a co-host for WLWT Channel 5's shows "Issues" and "Let's Talk Cincinnati" and she is one of the founders of the Greater Cincinnati Association of Black Journalists, the local chapter of the National Association of Black Journalists.
In 2019, Jan-Michele co-chaired the national convention for the National Newspaper Publishers Association whose members represent more than 200 Black-owned newspapers across the country. Her work for the NAACP includes twice chairing the Cincinnati NAACP Freedom Fund Dinner, and working on the media teams for the two recent National NAACP conventions in Cincinnati. She previously served on the Cincinnati NAACP Legal Redress Committee.
Her board memberships now include the Women's City Club and the Cincinnati Zoo and Botanical Gardens.