Back to Events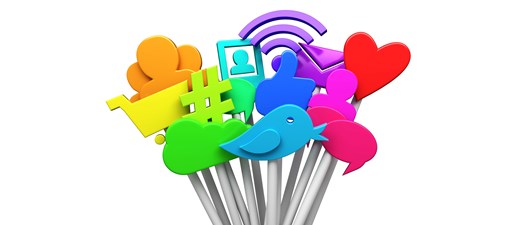 Social Media: A 2022 How-To
Presented by Sara Woods & Katie Kane!
Wednesday, October 26, 2022
10:00 AM - 11:00 AM (EDT)
Event Details
The digital landscape is always changing. In this seminar you'll get fresh ideas and skills being used in the social media arena! Learn what tools and tactics are working in 2022 and how those tools are integrating into the other aspects of managing a property or business.
Convince your boss:
"When people are in the marketing funnel for your business or apartment, having a professional-looking presence online can often be an early filter at which people use to qualify entities in their decision making process."
Outline:
Intro:
Sara Woods - Marketing Coordinator

Katie Kane - Customer Experience & Training Manager
Purpose of social media:
Posting to post vs. posting with a purpose

The 3 E's
The 2 hottest platforms - go into the difference
Facebook

Instagram
What to post? 60/20/20 rule** 60% community, 20% industry, 20% your team
Feed Posts

Stories

Reels vs. TikTok
Platforms that enhance and deepen your brand loyalty
Pinterest

LinkedIn

YouTube
Questions & Conversation
Join us for this 1-Hour virtual seminar to get started effectively using social media in your business! The seminar is via zoom. You will receive the link to join via email upon registration. You will also get free guidance materials for completing the event!
Follow GCNKAA on all social media accounts for a $10 discount code! Email james@gcnkaa.org once completed!
LinkedIn, Facebook, Twitter, Instagram. (Bonus: YouTube)
You may use a company or personal profile. Get a code for every account that follows! Limit 1 use per attendee.