Back to Events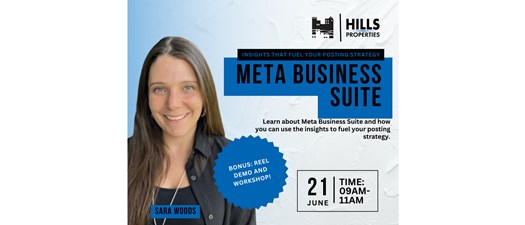 Hands On: Social Media!
Presented by Sara Woods
Wednesday, June 21, 2023
Event Details
Social media training is back with hands on tutorials!
This June take advantage of the opportunity to learn about how social media impacts the marketing of your product as well as getting a first hand experience creating content. You'll learn some great rules to live by on any social media platform but with a specific focus on the Meta Business Suite (Facebook, Instagram, etc.)
Course outline
Meta Business Suite & The Insights That Will Fuel Your Posting Strategy
What is Meta Business Suite
Meta Tools
Insights & How They Fuel Your Posting Strategy
Reel Tutorial & Workshop
Follow GCNKAA on all social media accounts for a $10 discount code!
Email
james@gcnkaa.org
once completed!
LinkedIn, Facebook, Twitter, Instagram. (Bonus: YouTube)
You may use a company or personal profile. Get a code for every account that follows! Limit 1 use per attendee.
Convience your boss!

"When people are in the marketing funnel for your business or apartment, having a professional-looking presence online can often be an early filter at which people use to qualify entities in their decision making process."