Back to Events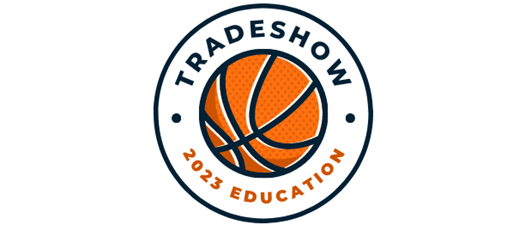 2023 Trade Show Education Seminars
Management, Maintenance, Leasing, and everything in between!
Tuesday, March 14, 2023
Event Details
Whether you are management, maintenance, leasing, primary, associate, or anything inbetween you are not going to want to miss these seminars! Listed below are the all the incredible offerings! Get the most value by purchasing bundles. Check session start & end times to assure overlap protection.
Session Descriptions:
The New Rules for Cultivating Tomorrow's Leaders
The shape and state of the property management and real estate workforce have changed drastically in recent times and continue to shift every day. At a time when the next generation of leaders is growing into their role, in many ways, it's never been a more complicated time to be a manager. With staffing challenges remaining among the industry's top concerns, it's critical that we evolve our approach. In this interactive session, we'll discuss what it takes to recruit, develop, and empower the next generation of management, including hearing firsthand what expectations they have of the companies they join.
Learning Objectives:
Market job openings to recruit and fill your talent gaps

Develop high-impact and inspiring managers necessary for running successful operations

Leverage new management models to increase your leadership team's effectiveness
As the Apartment Turns
Preventing Soap Opera Drama in your Redec Program Prioritize the turn processes and consider consequences of repair vs. replacement. Set turn standards that meet company expectations resulting in successful move-ins and renewals.
The Ritz or Motel 6? Where Does Your Customer Service Check In?
In today's social media and technology driven world, many customer service touch points are being overlooked and forgotten. From a prospects' first impressions to the residents' very last day of living at your community, it's time to refresh your customer service and provide the Five Star experience that will attract and retain residents while setting a new standard in your market!
Learning Objectives:
Draw comparisons between great customers service from the Ritz Carlton standards and the multifamily housing industry.
Understand the categories of External, Internal, and Self Customer Service concepts and how they relate to the participant.
Implement the introduced concepts into strategic plans for use in the participant's daily roles in multifamily housing for 5 Star Service.
Solving the disconnect between the property management industry and the maintenance professionals who support it
The times have changed but in many ways our industry has not, the result… We have a whole department, the maintenance department, that can get divided from the rest of their on-site team. At times operating on what feels like an island, misunderstood, under appreciated, and unable to effectively report to those they report to. It's time for a change and this session will overview proven ways for property management teams, and specifically the maintenance professionals within those teams to operate that will lessen that divide, reconnect departments, and establish the vital collaboration between on-site teams that produce amazing results.
Learning Objectives:
Define why the disconnect between maintenance and other property management departments often exists.
Provide proven actionable ways to reconnect maintenance to all departments by establishing more modern practices for today's on-site maintenance teams to build into their practices around.
Give an optimistic outlook into the future of what it means to be a maintenance professional in our industry 5,10,15 years from now.
The Impact of Automation & Technology on Screening
Multifamily housing is no stranger to the effects of fraud and it starts at the leasing doorstep. In response, many federal, state and local authorities have implemented legislation targeting fraudsters, but first you have to catch them. Let's explore leasing then vs. now, and discuss if automation opened the doors for fraud. We'll analyze old fraud and new fraud and how you can protect your communities. Gone are the days of relying solely on the results of a background check, but the tools for success are plentiful. We will discuss trending pitfalls and proactive measures that assist in mitigating company risks and reputation with a panel of industry experts: Chrissie Valdini, Director of Operations Rookwood, Ali Kaid, Strategic Account Executive with MRI Living, and others!
Unplug. Recharge. Conquer.
The multifamily housing industry is renowned for being a high-pressure environment, chock-full of challenging situations. One of those challenges being employee retention! From maximizing team performance, to managing owner expectations, to unimaginable resident interactions, it's no wonder self-care is as relevant as it has ever been when it comes to retaining employees and providing a fullfilling workplace. Physical, emotional, and mental wellness are key components to achieve success in teams, ensure associate and resident satisfaction, and create maximum profitability. This session highlights your personal accountability for making wellness in the workplace a priority, and demonstrates the importance of creating a culture that promotes self-care for everyone!
Each seminar is worth 2 CEC's!
The New Rules for Cultivating Tomorrow's Leaders | Stacy Holden
1:30 PM - 3:00 PM
As the Apartment Turns | Chris King-Dye
1:30 PM - 3:00 PM
The Ritz or Motel 6? Where Does Your Customer Service Check In? | Todd Hignite
1:30 PM - 3:00 PM
Solving the disconnect between the property management industry and the maintenance professionals who support it | Jered Sturm
3:30 PM - 5:00 PM
The Impact of Automation & Technology on Screening | Ali Kaid, Amber Taylor, Ashli Allen, Chrissie Valdini, Angela Lacy, & Lloyd Cobble
3:30 PM - 5:00 PM
Unplug. Recharge. Conquer. | Melissa Joy & Todd Hignite
3:30 PM - 5:00 PM
Meet your instructors!
Stacy Holden:
Stacy Holden brings over 20 years of experience in the rental housing industry. A former controller of a large property management firm, Stacy has firsthand experience leveraging technology to solve urgent business challenges. In her role as an Industry Principal at AppFolio, Stacy engages operators to understand their needs and guides product strategy within AppFolio's research and development process. Beyond AppFolio, Stacy serves on the board of Portland State University's School of Real Estate Development.
Chris King-Dye:
CAMT: Certified Apartment Maintenance Technician
25+ years in Property and Facilities Management: Technician to Service Manager, National Training Manager, Regional Maintenance Director
MBA in Facilities Management
National Maintenance Trainer for RPM associations and management companies
Todd Hignite:
Todd Hignite has over 28 years of multi-family housing experience and is the Vice President of Hearth Home Communities, LLC. His experiences include traditional market rate, luxury, military, and tax credit portfolios that also encompassed new construction, acquisitions, and re-positioning communities through renovation programs.
Todd has earned his CAM and CAPS certifications with the NAA as well as being a member of the NAAEI faculty and serving on the NAA Diversity Equity & Inclusion Committee. He is on the GCNKAA Board of Directors, co-chairs the Diversity Equity & Inclusion Committee and serves on several additional local association committees.
He utilizes his energetic passion for our industry to develop a creative approach to each challenge within the multifamily housing industry while also increasing asset value and maximizing NOI.
Jered Sturm:
Starting in the industry at the age of 17 as a Maintenance helper doing eviction set outs and hanging blinds for a Lower Price Hill landlord Jered Sturm has spent the last 16 years using his background in maintenance and construction to grow the company he co-founded, SNS Management. Now owning over $100,000,000 in Cincinnati apartment communities, Jered is privileged to hold the title of Chief Executive Officer within SNS Management and their sister company SNS Capital group. Throughout his journey Jered has, at one point or another held nearly every role a property management company has to offer. Whether he was cleaning turnovers, leasing apartments, or approving acquisition analysis his broad experiences give him a unique perspective that allows him to see the industry from many different angles and have a deep connection to each of them. This understanding has allowed Jered to build a team of top performing professionals that is changing the multifamily housing industry for the better.
Ali Kaid, Amber Taylor, Ashli Allen, Chrissie Valdini, Angela Lacy, & Lloyd Cobble:
My name is Ali Kaid and I proudly represent MRI Software. I have almost 20 years of multifamily industry experience. I started my career as a leasing agent, holding many different titles over the years and taking great pride in each one. I currently live in Evansville, Indiana with my teenage son, husband, and three furry felines. When I'm not preaching the word of fraud prevention, I can be found listening to NPR, in the kitchen learning a new recipe, or surrounded by stacks of books I have yet to read.

My name is Amber Taylor. I have been with AmRent for almost 10 years in various roles from sales to now overseeing national accounts and special projects. Prior to being with AmRent I was in property management for over 10 years and earned my CALP, CAM and CAS. I've been active in multiple capacities with GCNKAA, GLAA, and LAA. And I'm forever grateful, because this multifaceted experience has truly helped me better understand our customers processes and needs.

My name is Ashli Allen. I have been with AmRent for over 17 years and have had many different roles. I currently work as the Relationship Manager, focusing on our integrated partners I also oversee our Inside Sales team.

Chrissie Valdini
Angela Lacy
Lloyd Cobble
Melissa Joy
Melissa Joy is the Senior Vice President of Operations for Village Green, a National Property Management firm with 40k units and $9.5 Billion in Multi-Family Real Estate under management. As a 25+ year industry professional, she has experience in every facet of Property Management, having started her career on-site, progressing to portfolio level and ultimately executive level management. Melissa has been a multi-year featured Apartmentalize Conference speaker and industry leader for the National Apartment Association as well as the Greater Cincinnati Northern Kentucky Apartment Association. Melissa holds a Bachelor of Arts Degree from Xavier University, is a licensed Realtor in the state of Ohio, member of the Ohio Association of Realtors, National Association of Realtors, and numerous local Apartment Association affiliates across the country. She serves on the Greater Cincinnati Northern Kentucky Apartment Association Board of Directors and is an officer on the Executive Board of Directors, while co-chairing and serving on many committees.